Science-driven, premium ingredients
One daily scoop. Scientifically proven to better your gut microbiome and all that goes with it—from heart health to immunity.
Shop now
No preservatives • non-gmo • plant-based • no ARTificial sweeteners • Keto-friendly • LACTOSE-FREE • nut-free • soy-free • dairy free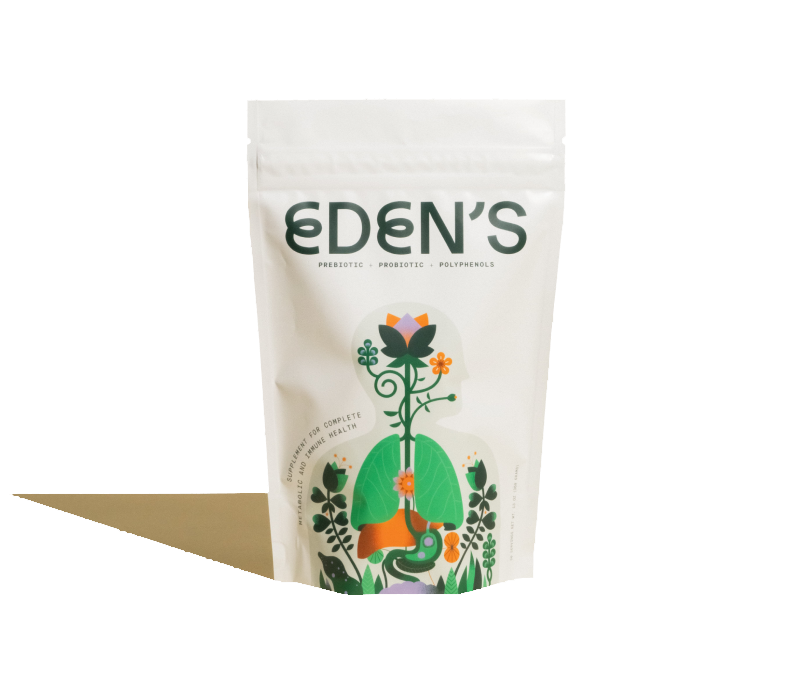 Total metabolic health in one daily scoop
Eden's synbiotic supplement is a 3-in-1 superblend of prebiotics, probiotics, and polyphenols, formulated to give your good gut microbes everything they need to thrive.
Buy Now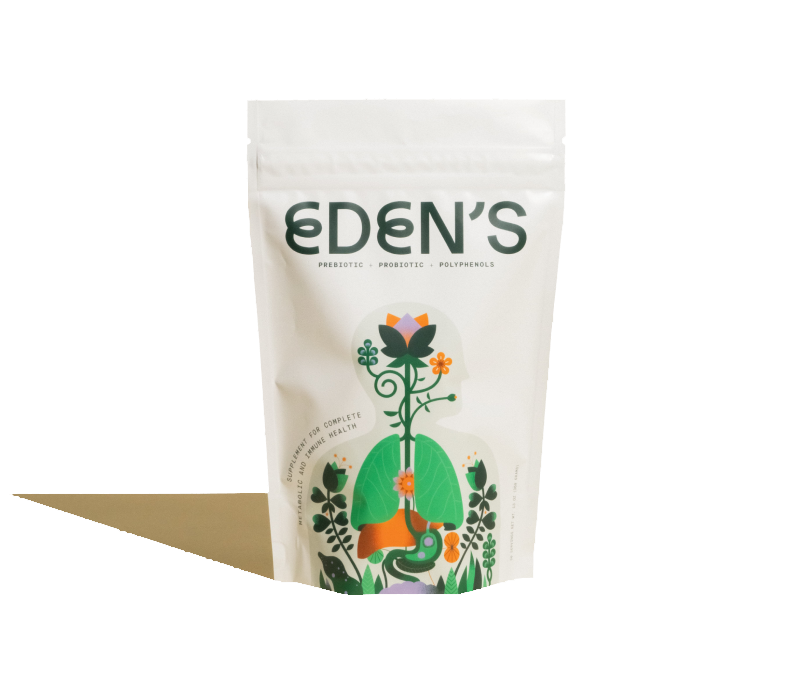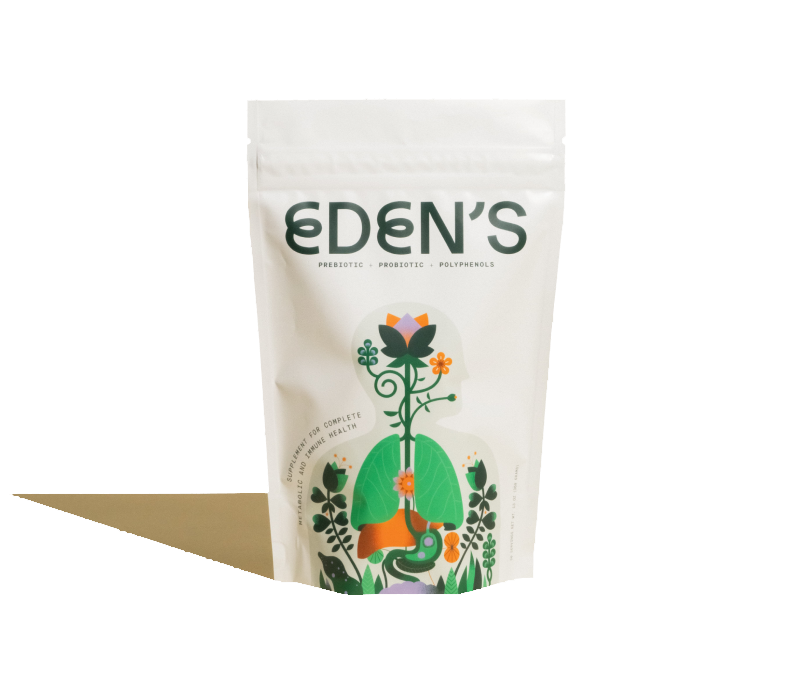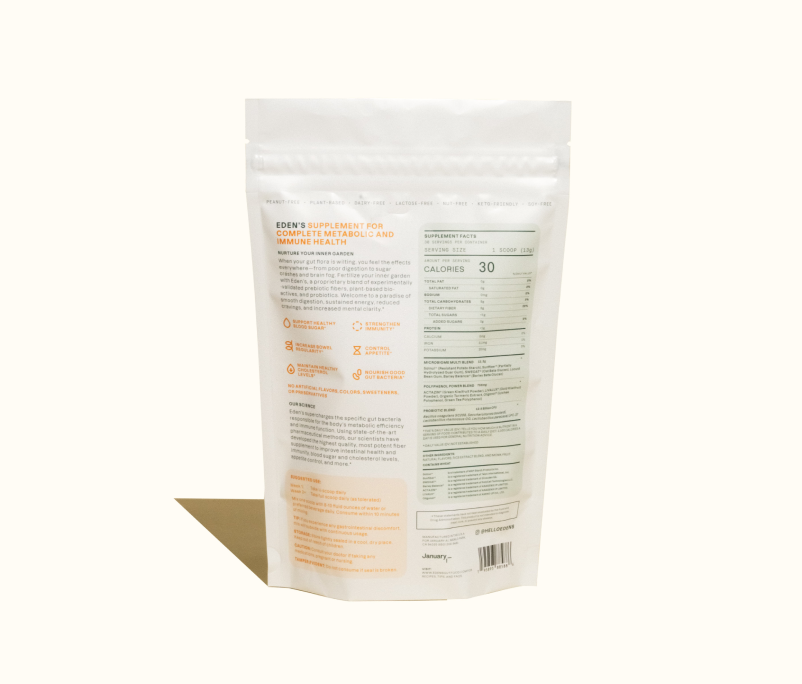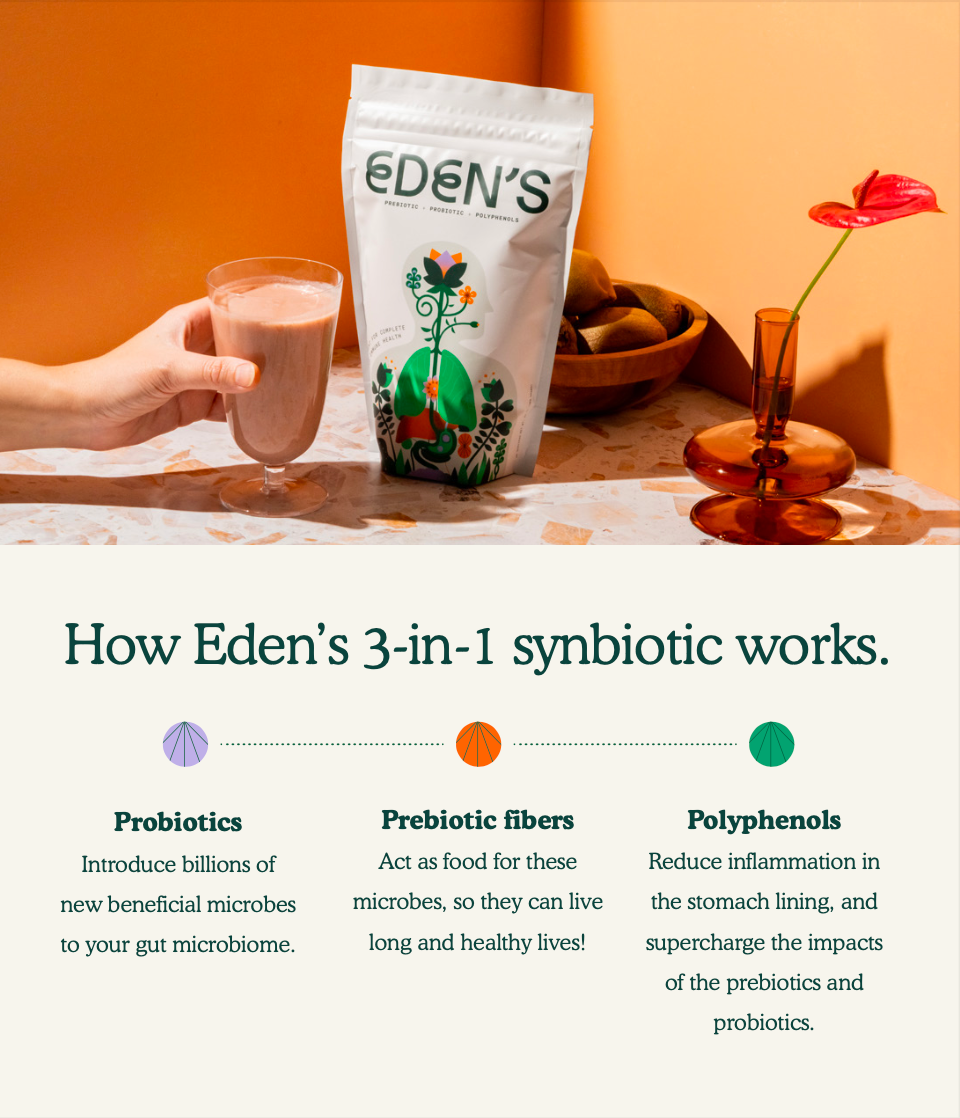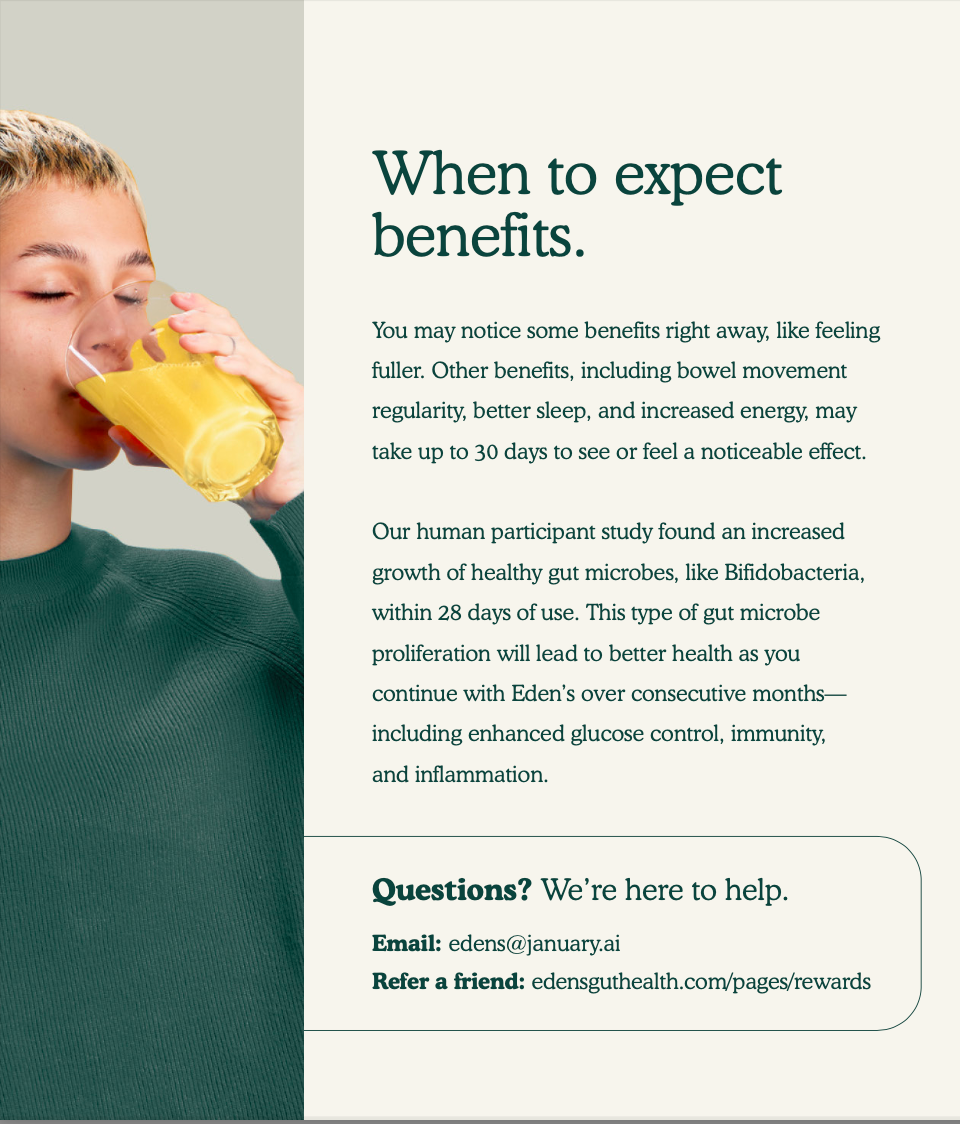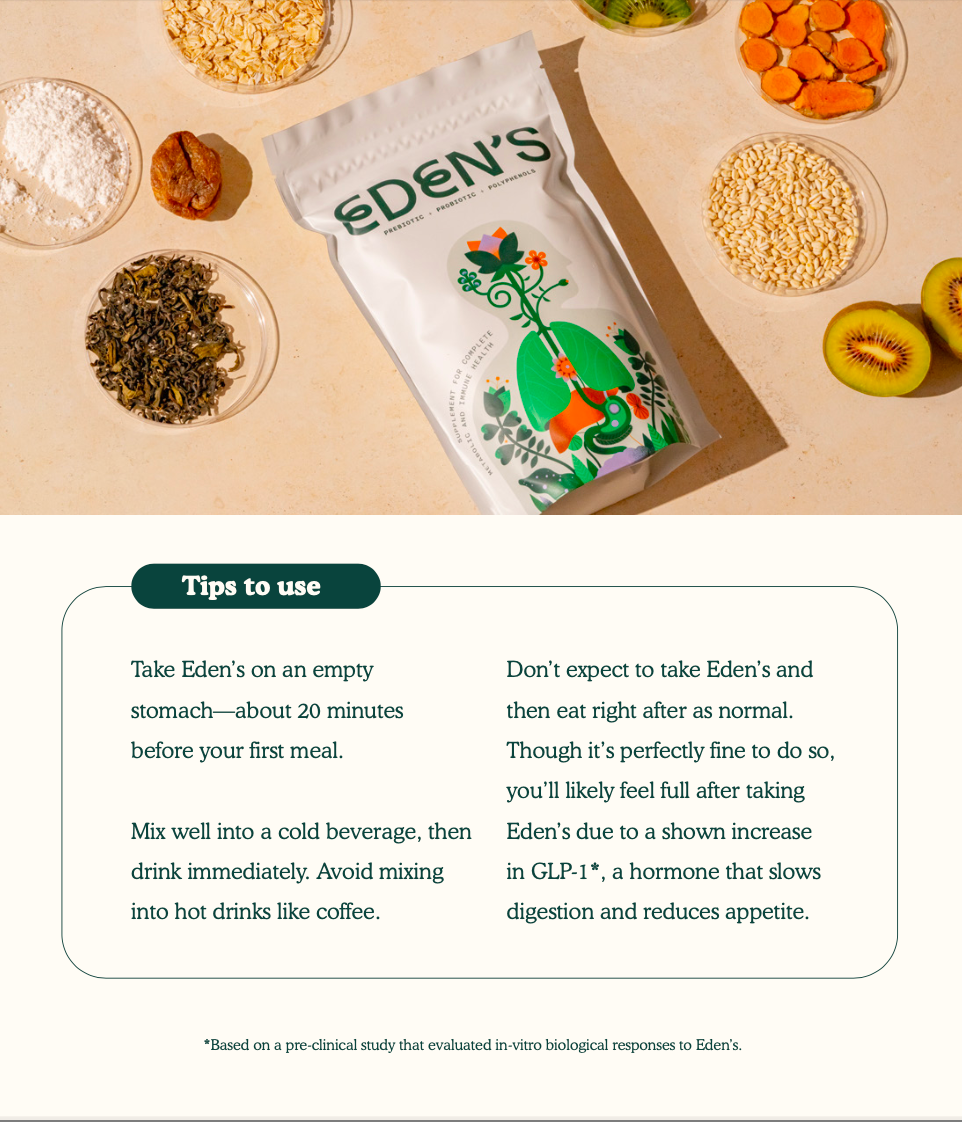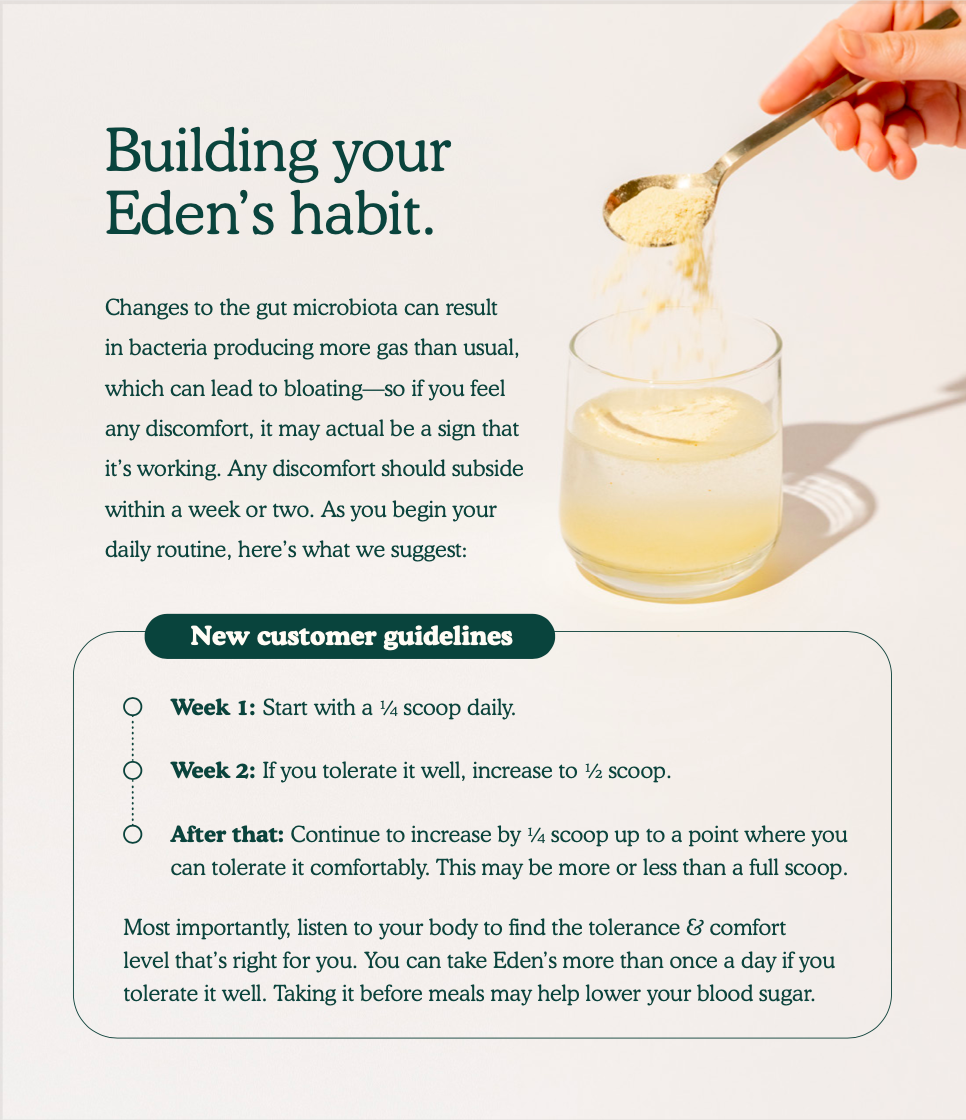 OUR BENEFITS
A healthy gut is a healthy body
Better Heart Health

Gut microbes can lower cholesterol, and play a key role in reducing conditions like diabetes and obesity.

STRONGER IMMUNITY

Gut microbes are the first line of defense against illness and disease.

lower inflammation

Gut microbes control the balance of your body's anti-inflammatory response.

MENTAL CLARITY

Gut microbes direct nutrients to your cells, regulating energy and mood.
Natural ingredients, scientifically proven
Eden's breakthrough product has been years in the making.
1

The highest quality ingredients from the earth

2

The first scientifically rigorous approach to prebiotic testing

3

The most comprehensive blend for total metabolic health
LEARN MORE
Let's get to the core of your gut microbiome issues
Research points to three primary gut health influencers—so Eden's systematically tested and tweaked our formula until we could target each of them with a single daily scoop.
influencer
IMPACT ON YOUR BODY
HOW EDEN'S TARGETS
Your gut microbiome has been shaped by a multitude of environmental conditions, since before you were born. Medications your mother consumed while pregnant, natural birth vs. caesarean delivery, the antigens and bugs you were exposed to in early childhood… all of these factors (and more) heavily influenced the makeup of your gut microbiome.
Eden's includes probiotics to introduce new beneficial microbes to your gut. These probiotics also nourish existing microbes, creating a thriving and diverse ecosystem.
Clinical results you can see and feel
9%

higher "GOOD" CHOLESTEROL (HDL)

8%

reduced TRIGLYCERIDE levels

42%

IMPROVED GLUCOSE TOLERANCE
(AFTER 28 DAYS)

3.5

Increase in anti-inflammatory molecule (IL-10)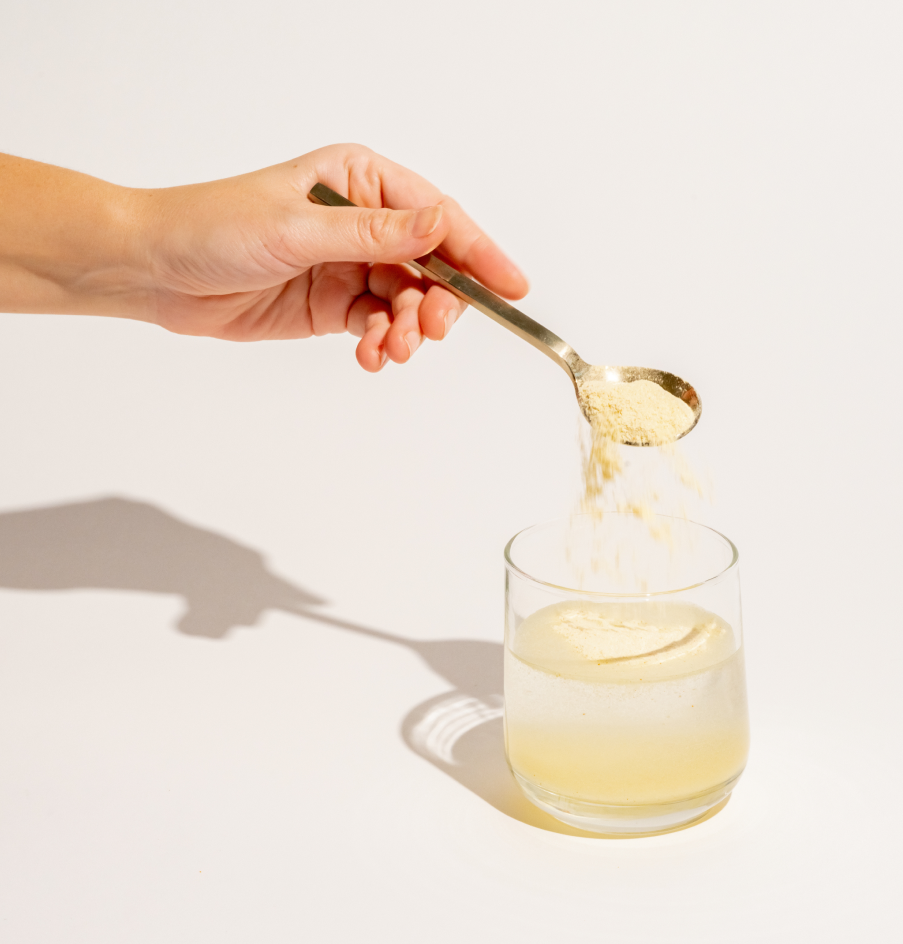 Our science advisors
Meet the PhDs and MDs behind Eden's.
"Eden's is one of the few supplement products where you can actually tell that it's doing something. I felt fuller almost immediately and lost a few pounds within weeks. I take it every morning and have no plans of stopping."
Kathrin N., 44
"I'm on day five of trying it and am really impressed. Taste is much better than other supplements of this type, and it makes me feel full in a way that is going to be super helpful for the holidays...it is clear Eden's will be a game changer and a gut changer. Well done!"
Jennifer R.
"I'm thoroughly and unequivocally enjoying using Eden's. I've tried a huge range of different pills, powders and mixes to support my gut health and focus my diet with lots of foods that support a robust microbiome. I'm about 2 weeks into my first bag and I'm already finding that I can quickly say I love it. I was surprised at the pleasant and yummy mango taste (especially after having to choke down other grassy, green powders and disgusting psyllium husk powder). I felt the effects within the first few days. I feel lighter, more energetic and its a great way to start my day. Highly recommend it."
Eric F.