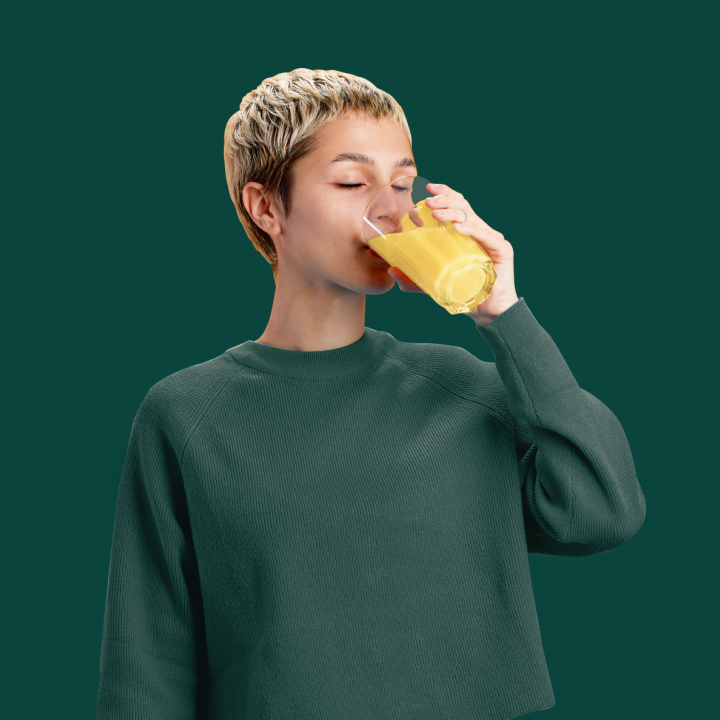 Precisely formulated for metabolic and immune health
3:1 synbiotic blend of prebiotics, polyphenols & probiotics
Premium all-natural ingredients
Clinically tested and proven
The first scientifically rigorous approach to prebiotic testing
Benefits
Better Heart Health

Gut microbes can lower cholesterol, and play a key role in reducing conditions like diabetes and obesity.

Stronger Immunity

Gut microbes are the first line of defense against illness and disease.

Lower Inflammation

Gut microbes control the balance of your body's anti-inflammatory response.

Mental Clarity

Gut microbes direct nutrients to your cells, regulating energy and mood.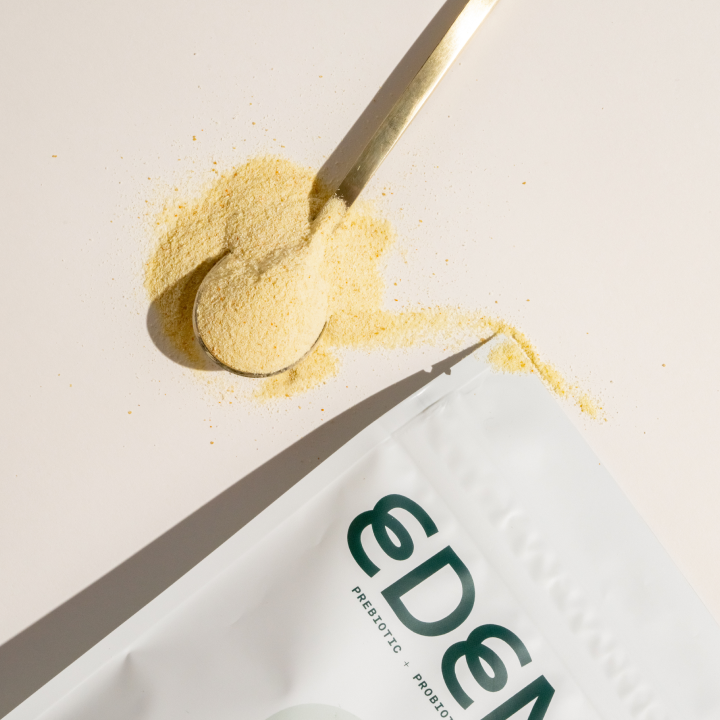 Clinical results you can see and feel.
9%/Higher "Good" Cholesterol/(HDL)
42%/Improved Glucose Tolerance/After 28 days
8%/Reduced Triglyceride Levels

3.5x/Increase in anti-inflammatory molecule/(IL-10)
Eden's Users
⭐️ 4.92 (24 Reviews)
Excellent Product!

Love this product. I enjoy drinking it everyday in my green juice. Happy I found it. It keeps my body regular in good way.

⭐️⭐️⭐️⭐️⭐️

Irene

Cheers to the future of metabolic health!

Eden's has quickly become part of my daily ritual. It feels great knowing that I'm covering my bases by getting great prebiotics, probiotics, and polyphenols in at my first meal of the day. I've mixed it into my protein shakes, smoothies, and drinken it straight — all taste delicious. Here's to a boost in metabolic health! Thank you Eden's

⭐️⭐️⭐️⭐️⭐️

Harry

Great product with unexpected benefits!

I have been taking this for over a month now and love it-- the taste is good and drinking it with water is easy, my gut health has felt regular and healthy, and I've been feeling more energetic overall... I appreciate that this is an all-in-one product for those of us who are time-strapped and struggle to take multiple products daily.... Great product!

⭐️⭐️⭐️⭐️⭐️

A.M.

Excellent product.

Love this product. I enjoy drinking it everyday in my green juice. Happy I found it. It keeps my body regular in good way.

⭐️⭐️⭐️⭐️⭐️

Sharon Guthrie