Metabolic 101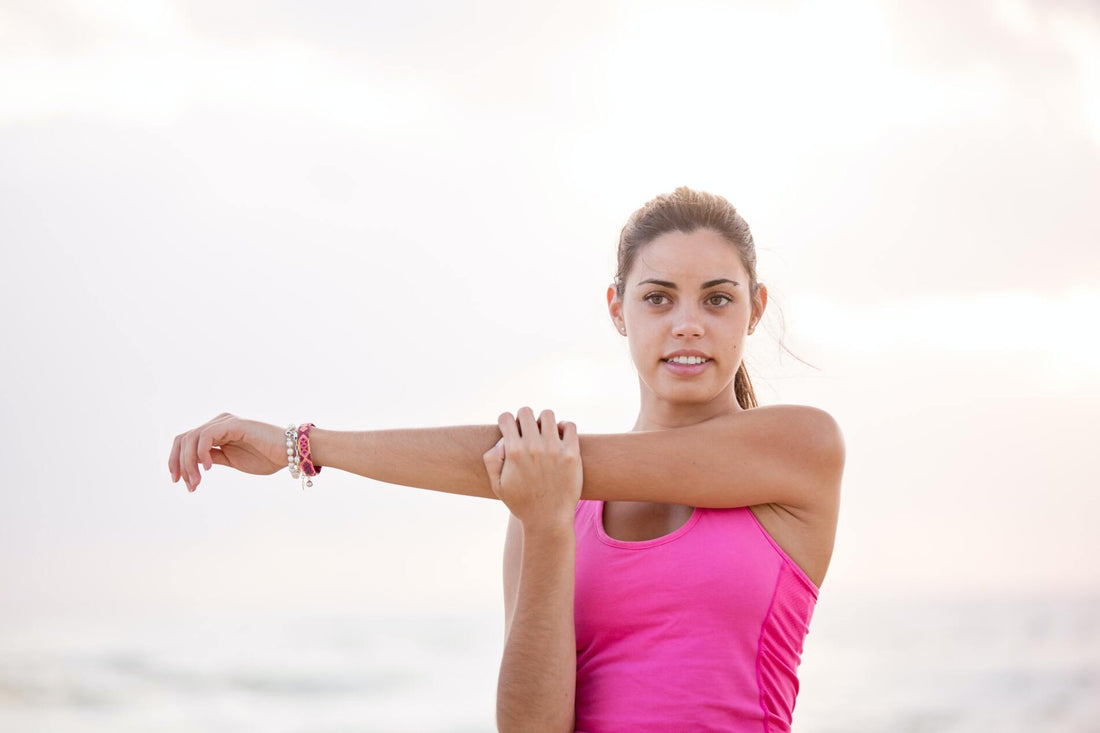 Most people believe that just maintaining a healthy weight is enough to ensure metabolic health. This view has led our society to fight obesity through a weight-centered approach. In actuality, only 12% of American adults are in good metabolic health, which we now know relates to many factors — blood glucose, insulin, cholesterol, fatty acids, inflammatory status — and not just weight. But what is metabolic health, exactly, and how do you improve your metabolic health?
What is metabolic health?
While no consensus definition of metabolic health exists, generally, metabolic health is defined as having a waist circumference, cholesterol, blood sugar, blood pressure, and triglycerides all within a healthy range. If one of these numbers is out of line, then doctors may be concerned, but if multiple of these metrics are out of whack, you're significantly more at risk of developing disorders like heart disease, diabetes, and stroke. 
Here are the five signs of metabolic health, why they're important, and what you can do to improve them.
Five signs of metabolic health
Physicians can measure multiple variables to see whether you have metabolic syndrome. A landmark 2003 study determined that people with metabolic syndrome face a greater risk of multiple disorders such as type 2 diabetes (T2D) and other diseases. With that in mind, we provide five of the most common markers doctors measure to assess your metabolic health.  
When you're beyond the healthy range in three or more of the above five factors, you have metabolic syndrome and are considered at significantly increased risk for cardiovascular disease, diabetes, stroke and all-cause mortality.
What are the benefits of having good metabolic health?
Keeping your metabolic health in top shape gives you myriad health benefits: 
Reduced obesity risk:
Keeping your metabolic health in check also helps prevent the development of obesity. For one, people with healthy cholesterol and triglyceride levels
are less likely to develop obesity
. Scientists now
recommended that waist circumference replace body-mass index (BMI) as an obesity metric
because of the former's closer association with metabolic syndrome. However, one must note that
some obese populations can have good metabolic health, while some normal-weight people can have unhealthy metabolic statuses
. Hence, physicians assess metabolic health with multiple parameters.
Reduced risk of cardiovascular disease (CVD):
As we discussed before, high cholesterol levels
increase plaque formation in your arteries, increasing the risk of atherosclerosis
. Being able to reduce high blood pressure also
reduces the risk of adverse events associated with CVD
, according to a 2022 study. Thus, reducing your risk of metabolic syndrome also improves your cardiovascular health. 
How can you improve your metabolic health?
Here are four simple steps to improve your metabolic health:
Step 1 — Exercise often: Having a regular exercise regimen reduces the risk of insulin resistance and T2D, according to a 2019 systematic review and meta-analysis of 11 studies. Exercise also facilitates substantial weight loss and abdominal fat reductions, according to a 2021 review of 149 studies and 12 systematic reviews. Reducing the levels of both markers helps with metabolic health.
Step 2 — Reduce fat and sugar consumption: Multiple diets that reduce the amount of fats, sugars, and processed foods you eat will go a long way to keeping your metabolic health in place. First, controlling the amount of carbohydrates you eat can reduce blood triglyceride and HDL levels. Also, consider replacing any saturated fats you eat with foods rich in unsaturated fats. Eating foods high in omega-3 fatty acids also improves your health by reducing gut inflammation and blood pressure. Some great omega-3-rich foods include fish and algae.
Step 3 — Eat more plant-based foods: A Mediterranean diet is a great place to start. This diet is rich with plant-based foods that have high fiber levels. Eating foods with high fiber levels induces feelings of fullness faster. High-fiber foods also help your gut microbes produce short-chain fatty acids (SCFAs) that help control your blood sugar levels, which may explain why overweight and obese people who adopt a Mediterranean diet have lower blood cholesterol levels. A Mediterranean diet is rich in unsaturated fats, such as olive oil, which help lower your blood cholesterol level. 
Step 4 — Adopt a healthy sleeping pattern: A 2010 meta-analysis of 10 studies determined that how much and how well you sleep can predict your risk of developing T2D. A subsequent 2023 study done on Korean participants also yielded similar results. As such, ensure that you adopt healthy sleeping patterns — such as minimizing blue light exposure, adopting a regular sleeping schedule, and consulting your doctor if you suffer from insomnia or some other sleeping disorder.
Best supplements for metabolic health
In addition to the above list of metabolic-health-improving strategies, when the dietary suggestions seem too great a challenge given your busy lifestyle, consider supplementing your healthy eating regimen with a metabolic supplement. (Before trying a supplement, speak to your medical professional; then, be an informed consumer and utilize resources available to you when shopping for the supplement that's best for you: See our 3-Step guide: How to buy supplements.) 
Eden's Synbiotic Supplement is a 3-in-1 formulation comprised of prebiotics, probiotics, and polyphenols that can provide substantial benefits to your metabolic health:
Prebiotics

comprise compounds that your gut microbes can use to grow and provide health benefits. Eden's comprises a mixture of gums, oats/brans, and resistant starch, all of which can aid your metabolic health.




Probiotics

are

live microorganisms that confer health benefits

when enough live cells are administered. Eden's contains two

Lactobacillus

species,

L. rhamnosus

GG and

L. paracasei

(LPC-37), that

increase insulin sensitivity in mouse models

and can

improve cardiometabolic health among women with hypertension

. Eden's also contains a rod-shaped bacterium called

Bacillus coagulans

SC208

, which can help lower triglyceride levels within a probiotic mix.




Polyphenols

reduce

oxidative stress

, which can cause long-term damage to your body's cells.

Eden's contains polyphenols extracted from several sources, from kiwifruit to

lychee and green tea

. Each of these ingredients act as strong antioxidants, whose activity is

associated with improved metabolic health and well-being

. Consumption of polyphenols is also associated with

reduced LDL-C levels and lowered CVD risk

, according to a 2021 review.
3-in-1 Synbiotic Superblend
Daily synbiotic supplement for gut health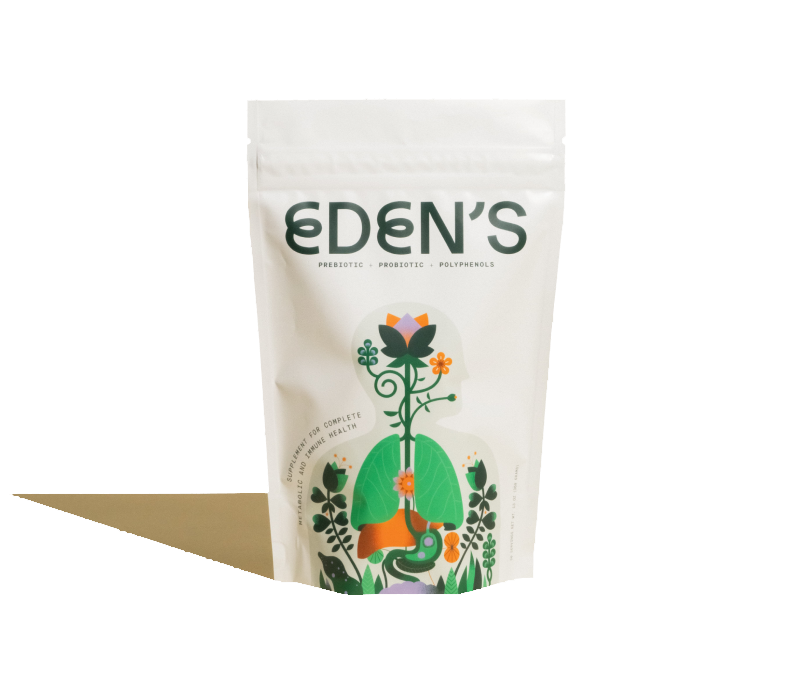 Key takeaways
What is metabolic health? Maintaining your metabolic health is an essential part of ensuring your well-being. The first step to doing that is knowing what your body's metabolism looks like. Physicians can measure a wide range of markers to assess your metabolic health, including the five primary ones outlined in this report. If you find yourself at risk of metabolic disease after these measurements, you can act today. Change your diet by replacing saturated fats and sugars with plant-based foods and unsaturated fats. Adopt better sleeping habits and exercise for at least half an hour every day to keep your body operating optimally. Finally, consider a metabolic supplement, such as Eden's, which is easy to take alongside your meals.