Nutrition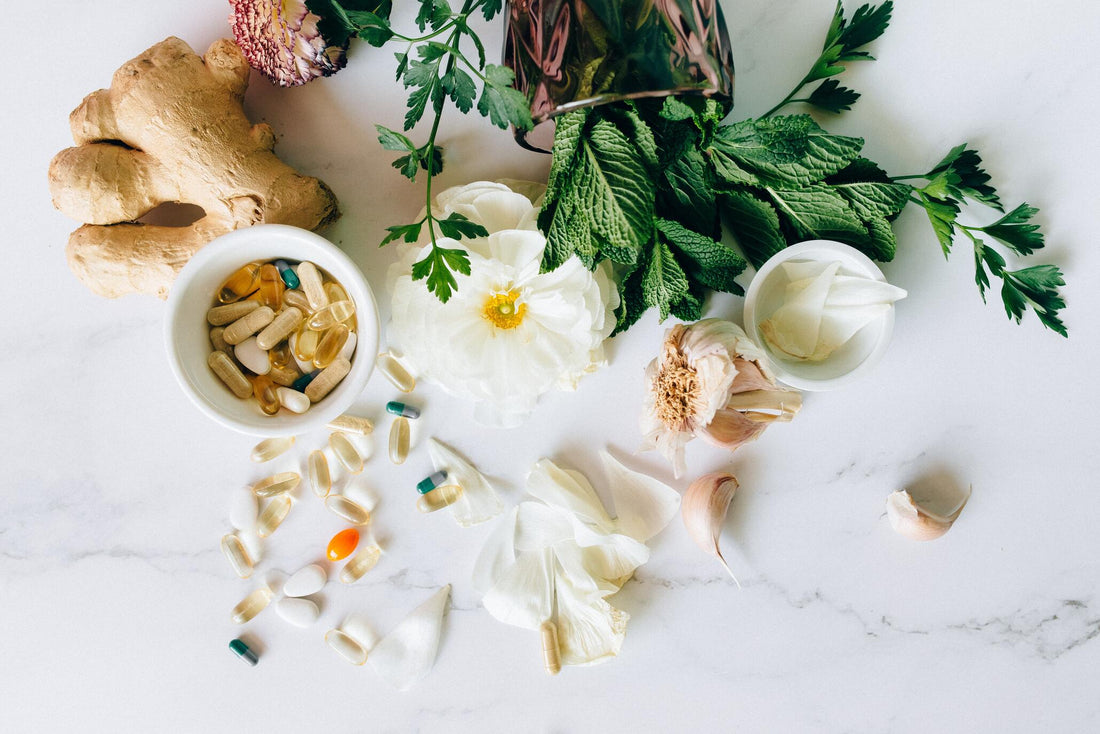 So you've decided to take a supplement. You're looking to improve or maintain your overall health and you've discussed your current health status, prescription medications and any other potential complications with your healthcare professional. You've either decided on a symptom you'd like to treat or picked out a specific ingredient to target. But how do you know if you're buying a good supplement brand, and how do you choose between the hundreds of options? How do you know which ones are reliable, safe and contain quality ingredients that really work?
Here are three steps that will help you become a more informed consumer who can capably navigate the supplements market. 
Step 1. Know what's regulated and what's not
Dietary supplements are additions or supplementations to our diets intended to augment our health and behaviors, and include:

Vitamins (such as multivitamins or individual vitamins like vitamin D and biotin)

Minerals (such as calcium, magnesium, and iron)

Botanicals or herbs (such as echinacea and ginger)

Botanical compounds (such as caffeine and curcumin)

Amino acids (such as tryptophan and glutamine)

Live microbials (commonly referred to as "probiotics")
All supplements, no matter the form (pills, powders, liquids, gummies, etc.), must have on the label a statement identifying that they are dietary supplements. 
Companies can start selling supplements without approval by the Food and Drug Administration (FDA), so their regulation begins after they enter the market. While the FDA requires supplement companies to adhere to current Good Manufacturing Practices (GMP) — requirements involving the manufacturing, preparation and storage processes that ensure quality, the review and enforcement processes happen long after products are in the hands of consumers.  
The FDA oversees supplements with periodic inspection of manufacturing facilities, reviewing labeling information and websites for false or inappropriate claims, and monitoring consumer reports and complaints. 
If a product is found to be unsafe, the FDA then works with the company to correct or remove the product from the market. 
However, given the large number of supplements on the market, the FDA's resources are stretched thin and consumers should not expect every product they buy to be recently inspected and approved by the FDA.
The bottom line: it's the responsibility of the dietary supplement companies to ensure their products meet safety and nutrition standards, although they can sell their products without evidencing their purity, safety, efficacy or potency. Thus, it's important to find a credible and science-backed brand. So how so you know if you're buying a good supplement brand?  We'll get into this in detail shortly. 
Step 2. Find credible claims
Many supplements make health claims on their labels or websites. By law, these claims don't need to provide evidence for accuracy or truthfulness, and the products are not required by federal law to be tested for safety or effectiveness. 
To understand if an ingredient has been scientifically proven to provide a health benefit, you can visit the National Institute of Health's Dietary Supplement Fact Sheets website to see what the current research is saying. You can check the Vitamin and Mineral Fact Sheets and the Botanical Supplement Fact Sheets. 
If you're considering a specific brand, visit the manufacturer's website to understand what scientific evidence is backing up their claims. When determining whether a supplement brand is good, look for companies that are clear about their ingredients, testing and research — and what results they've obtained. Take a deeper dive into the company's leadership team, board members, and see what type of credentials their science officers have. Beware of celebrity endorsements and testimonials absent scientific evidence to support them. Always look out for marketing terms like "natural," which has no valid scientific meaning.
The bottom line: If a claim sounds too good to be true, it probably is. And be sure to consult with your healthcare professional before deciding to test out any product. 
Step 3. Look for third party seals
The FDA doesn't verify that supplements contain consistent, quality ingredients, or if they're contaminated with unlisted ingredients (such as heavy metals, pesticides, or pathogens) before they're sold. The best way to ensure that you're getting a consistently high-quality supplement is to find one with a third party seal. 
Third party regulators
There are a few independent organizations that test supplements for one or more of the following:

The supplement contains what's stated on the label and in the amounts listed

Products are standardized from batch to batch.

The supplement is free of harmful levels of contaminants or other potential drug contaminants.

The product doesn't contain any undeclared ingredients.
ConsumerLab.com is a for-profit company, regularly tests and certifies supplements and ingredients. Any product with this seal has more information about the ingredient, product, and testing on their website.
NSF International, a nonprofit, offers two types of certification: NSF Contents Certified and NSF Certified for Sport, which specifically tests for over 295 substances banned by major sporting organizations. Certified for Sport® is the only independent, third-party certification program recognized by the United States Anti-Doping Agency (USADA), Major League Baseball (MLB), the National Hockey League (NHL) and the Canadian Football League (CFL).
U.S. Pharmacopeia (USP) is a nonprofit organization that works to test the qualities of both pharmaceutical drugs as well as supplements, among other products. 
Key takeaways
Buying supplements can be overwhelming and confusing. How do you know if you're buying a good supplement brand or not? After consulting with your healthcare professional to confirm that a supplement might be beneficial for you, approach the buying process as an informed consumer. Understand that the supplements market has wide variation in product efficacy, quality and consistency — so look for products that have third-party seals and are backed by science. Remember: taking a supplement to maintain or improve your health is but one small piece of the healthcare puzzle; adhering to a nutritious diet, exercising regularly, refraining from poor lifestyle choices (such as smoking) and attending to your mental well-being are all of vital importance for long-term longevity and quality of life. 
Eden's synbtioic
Eden's synbiotic supplement is the result of three years' development by a team of leading scientists in such fields as microbiology, immunology and human nutrition. The result: A 3:1 synbiotic blend of prebiotic fibers, polyphenols, and probiotics that specifically targets total metabolic and immune health. 
3-in-1 Synbiotic Superblend
Daily synbiotic supplement for gut health